Enjoying the new toddler beds from Once Upon A Child.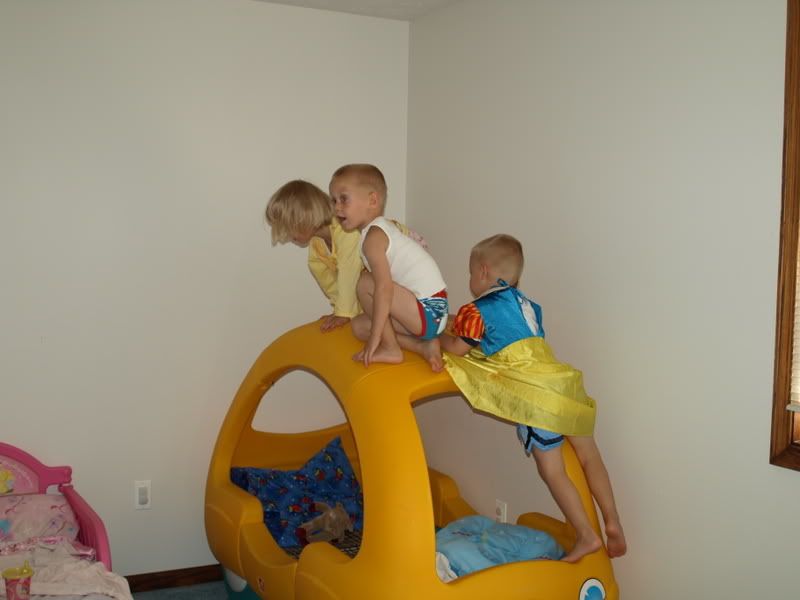 Ryley is back with her brother's. The room is plain now.
The princess.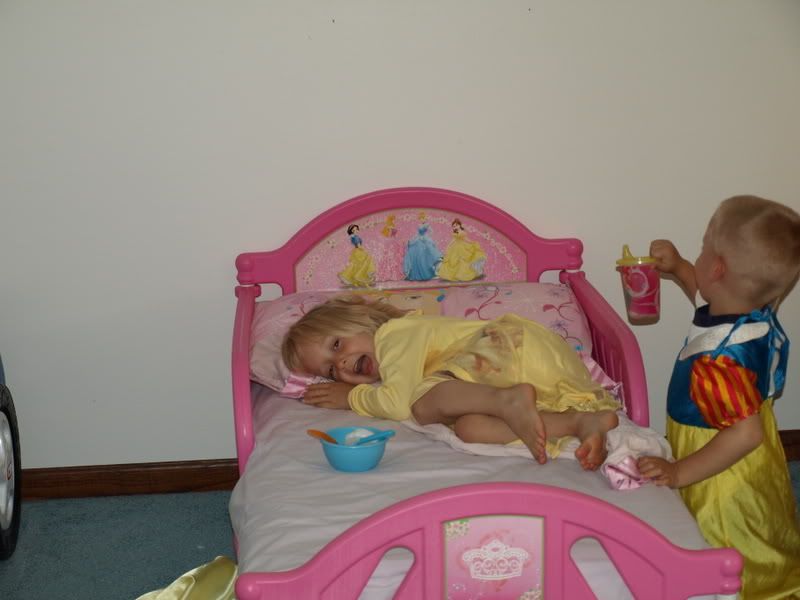 Ayden in his "Herbie Car" bed - yes, he's secure enough in his manhood to wear a dress!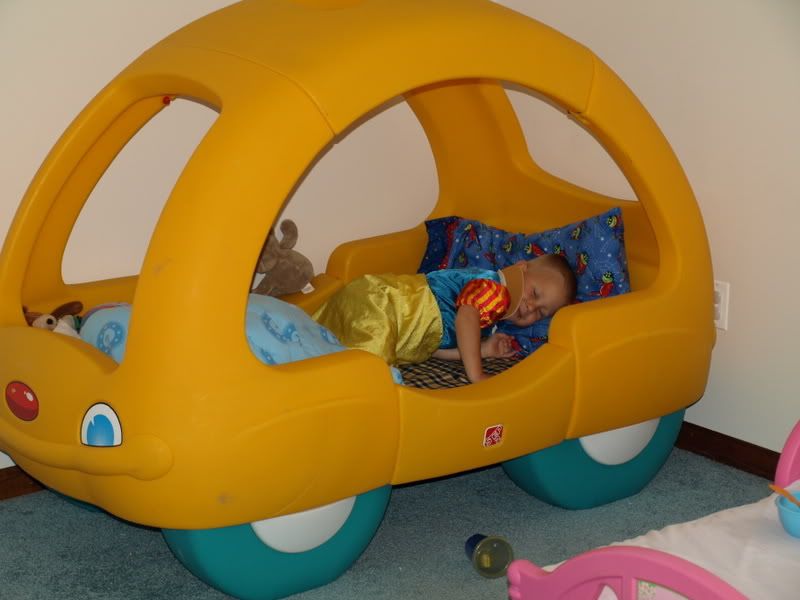 Dylan in his race car bed. We thought for sure the boys would pick the opposite of what they did. If you know Dylan, you know his love for all things "Herbie Car"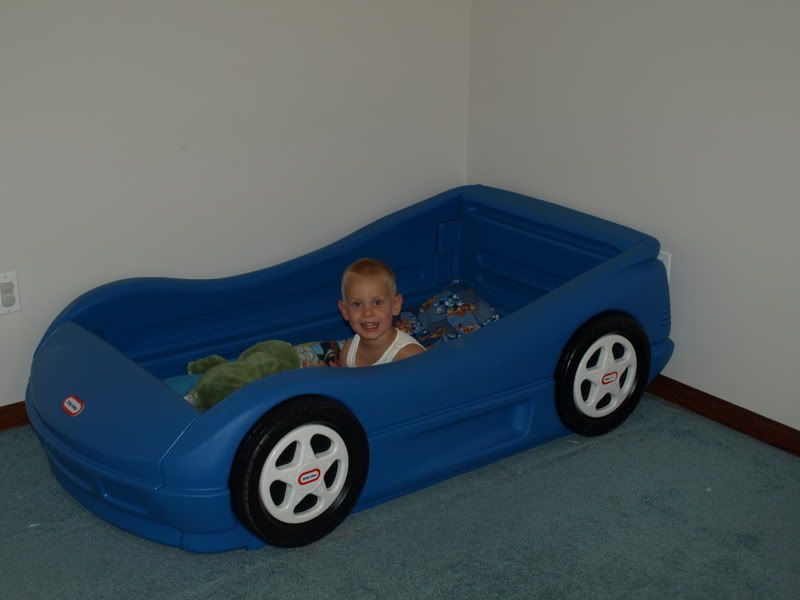 FOUR sets of triplets at TwinsDay 2008 - it was crazy how many people were trying to take their picture, I couldn't even get in a good place to take a picture of my own children!! Crazy, I tell ya!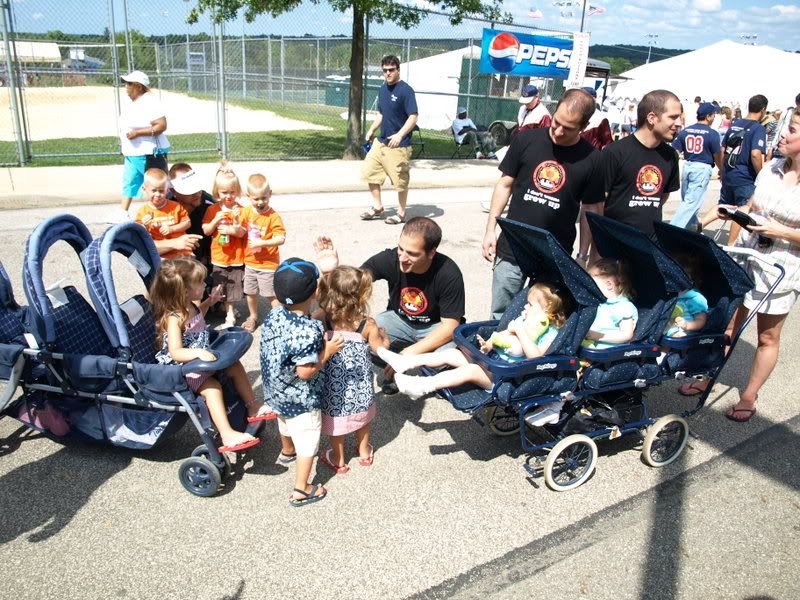 My 3 were less than thrilled with photo ops with people they didn't know!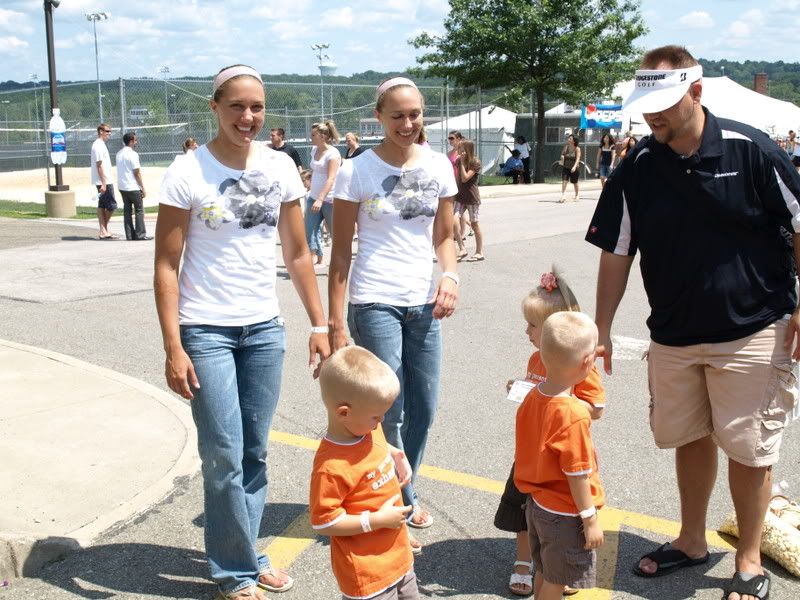 Mine in orange. My friends 2 1/2 year old triplets. Bribery works great to get 6 preschoolers to cooperate for a photo!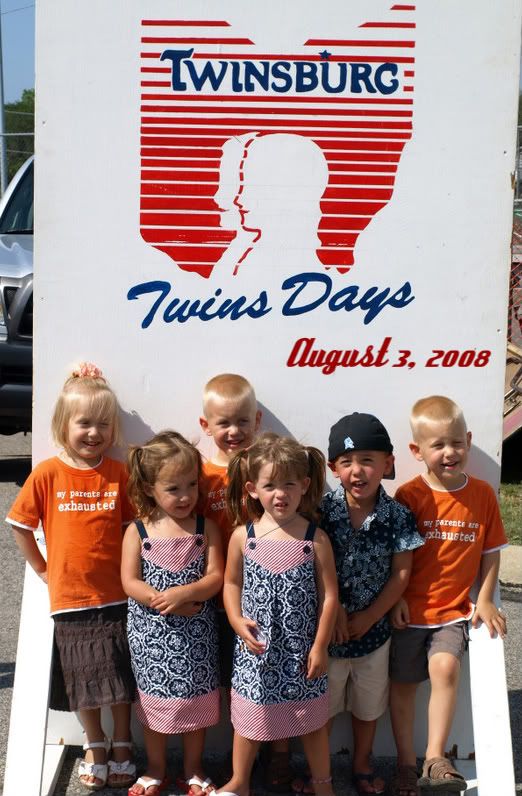 The first people to ask to get a pic with the kids and the only one they were happy to be a part of!