Actually it was 10 moms with 32 children between us...But really wouldn't it feel like 10 million to the general public??
So we met up with friends from our local multiples club. The weather man said NO RAIN until later in the day. Two of us checked. Actually I'm sure every one of us checked, several times to be sure! Um, ya. I pull up to the zoo and the skies are dark and you just know it's gonna pour any second. So I continue, pull in the parking lot and wait to see if anyone else shows up. They do. It's pouring. Fabulous. So a bunch of us wait in our vans with our kids and hope the downpour stops very soon...It's just my luck!
Just a few of our friends. I tried to get as many kids in one shot as possible - like herding cats..
Well the rain stops. We venture in to the zoo and it looks like we could get through with just clouds. After a million potty stops, we're on our way. Kids everywhere. Moms with sore necks and voices from corralling all the kids back to the herd. It was crazy! But it was fun - until the rain started again. We dash for cover, eat lunch and wait. We go see the jellyfish exhibit and let the kids go wild in there for awhile.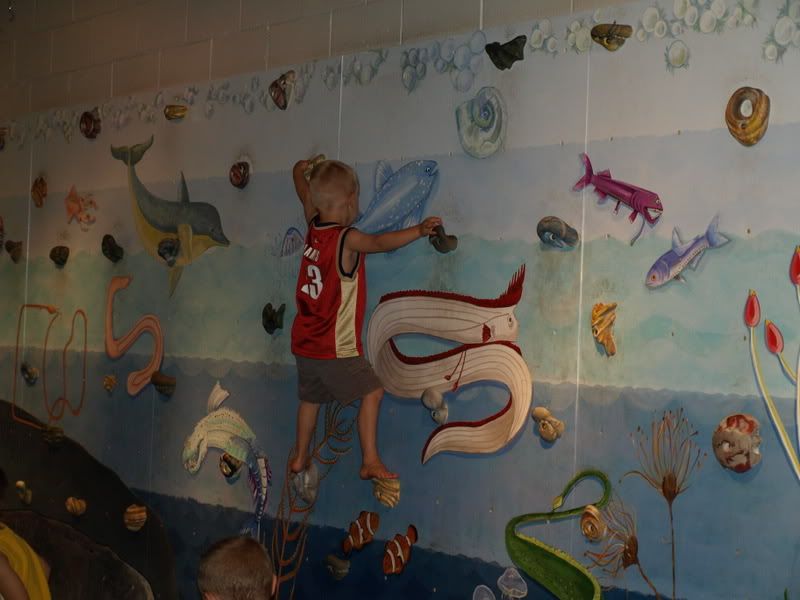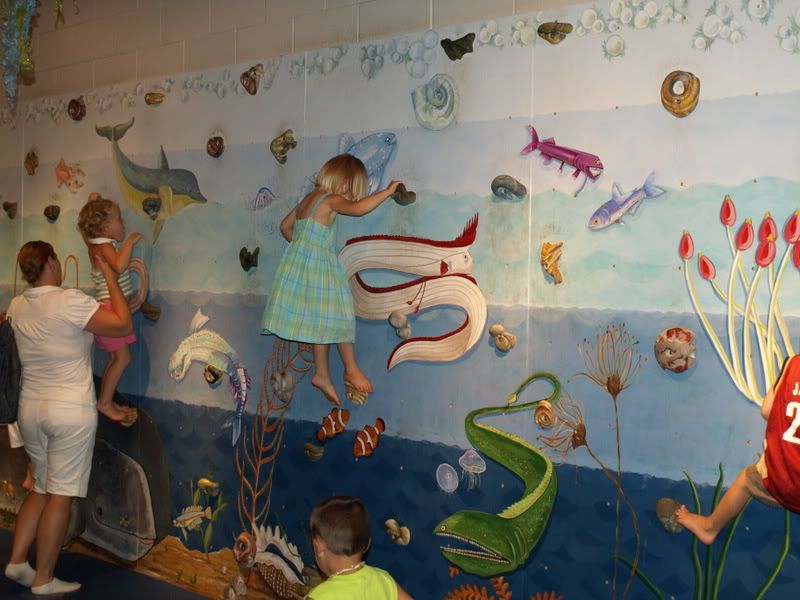 Venture out again and we get a few more minutes before it REALLY lets loose. So we make it back to the eating area and just wait it out until it's stops at least enough to get back to our vans. Ryley and Dylan had the best time jumping in the river running down to the shelter. The joys of being a kid again and not a care in the world! Thank goodness for a zoo pass. We only got through half the zoo. I feel bad for the ones that bought tickets. The zoo pass is the way to go. Good for a year. Pays for itself in 4 visits. You can use it just about nationwide.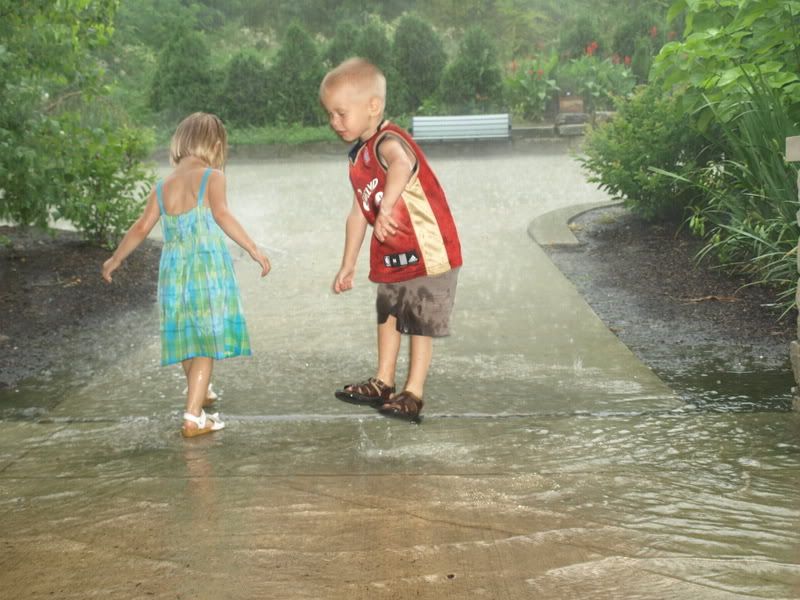 By the time we got back home, the sun was shining and the skies were blue...grrrr....
It was a fun day. It was a tiring day. It was a wet day.
So let's do it again soon, eh ladies?? We need that group shot!